The amount of expected earnest money varies geographically, so what may seem sizeable in one area may simply be the norm in another.

A large earnest money deposit makes your offer stronger than a smaller deposit, and could be coupled with a lower offering price.

However, please work with your Realtor on this. From the way you phrased your question, it sounds as if you're not in control...that the seller is in control. You ask: "Is it a good idea to GIVE IN TO that request in HOPES he will lower the asking price?" That's a passive, wishful thinking approach. Ask instead: "Is it a good strategy to offer a larger earnest money deposit in order to negotiate a substantially lower sales price?"

See the difference?

Any concession you make should be offset by a concession on the other side. More to the point, don't view a sizeable earnest money deposit as "giving in." View it as your strength, in return for which you demand a lower sales price.

Hope that helps.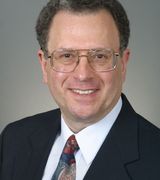 Contact