Most lenders DO REQUIRE one year or more with your rental property. Plus other specifications qualfiy you for a loan.
Lynn911 Dallas Realtor & Consultant, Credit Repair Advisor
Multimillion Dollar Sales Producer
972-699-9111
http://www.lynn911.com
Follow me on Facebook
http://www.facebook.com/lynn911dallas
I think you're going to need to either have solid work history in SC to do anything faster. You're not going to be permitted to count the rental income to offset your current mortgage obligation for at least 1 year as you've been told. If you're current income isn't sufficient to cover both your existing mortgage as well as a new one you're not going to find a reputable lender who can offer you a loan.
I think you'll have to rent for a while is my guess or get your house in FL sold.
You can list to sell only to investors if the rent is right for investors and sell it with lease in place.
If the rent is too low for investors, wait, get it on the market and get it sold.
Then your debt to income will probably look better and put you in a better financial position to buy a new home.
What none of us want is for you to commit to a new home, have your renters move out or not pay and you be stuck with two mortgages. Too many people bail on one, especially the rentals if things get tough.
You can search for new homes in Little Elm here.
http://www.metroplexhomesalesinfo.com/listings/areas/42092/m…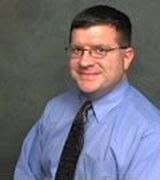 Contact