Sacramento: That particular address does not show up in tax record search for Allan Avenue in West Sac.
There are four properties on Allan Ave. in the tax records that do not have a numbered address. It could be one of these, particularly if it is a vacant lot.

Vacant lots often are not assigned number addresses until they are built upon.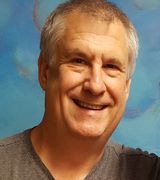 Contact
If you are interested to purchase I can tell you more about the property but I cannot tell you who lives there without writing an offer and getting some communication back from the seller. I would be happy to assist with any other information you may require before making your move.