Don Tepper's answer
Neither.
Assessments have absolutely nothing to do with what a home is worth. Nothing. Nada. Zilch.
Prices have declined in Loudoun County (as well as Prince William and most areas of Fairfax). What's happened in a lot of areas is that the price declines have outrun the assessments. For example, let's say a home is assessed for $300,000 on January 1, 2009. That assessment is based on sales trends from the latter part of 2008. But as we know prices were declining during that period. So, let's say a home sold for $310,000 in October, 2008. An identical one sold for $300,000 in November, 2008. An identical one sold for $290,000 in December, 2008. If we took those three, we might average them out to $300,000. But I'm sure you noticed that pattern--the declining prices.
So in January, 2009, one sells for $280,000. In February, 2009, one sells for $270,000. And so on. Now, prices started stabilizing around mid-year. But it's easy to see how a home assessed for $300,000 could be priced 15%-20% less.
And that's assuming assessments reflect true values, which they don't. In neighboring Fairfax County, the county considers an assessment accurate if it's within the low 90% range. In other words, Fairfax County would consider $300,000 an accurate assessment regardless of whether the property's real value was anywhere from $276,000 to $324,000. I'm sure Loudoun has a similar policy toward assessments.
To answer your specific questions, there's nothing wrong with the area. Chantilly is fine, especially if you work in Dulles, Reston, Centreville, Fair Lakes, Fairfax, etc. It's a bit of a hike if you work in D.C. or Alexandria, but plenty of people do it. And it's close to Dulles, to major transportation routes (Route 50, I-66, Route 28, etc.), and to lots of shopping and activities. Many people consider the Loudoun County schools to be good (as I Realtor I can't specifically comment on them). So, there's nothing wrong with the area.
As for good buys, there are plenty of them in Loudoun County. Loudoun was hit a bit worse than Fairfax County (though not as bad as Prince William). It's bouncing back nicely, though.
Feel free to contact me if you need any help or advice in buying.
http://www.WeSellVirginiaHouses.com
Don@Solutions3DHome.com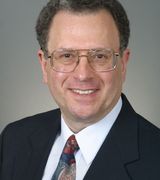 Contact