hi dustin......a local bank or credit union in your area would be a better shot than a mortgage company
best of luck to you..
bob mcclure
percentPlus
You got pretty good advice. You really can't get a mortgage for under $50,000.

If you're looking at a mobile or manufactured homes, there are some specialized lenders who make smaller loans on them. The best way to find them in your area is--if the home is in a mobile/manufactured home park--check with the park manager about who's lending on them.

If it's a regular stick-built home, then a personal loan is definitely one way to go. You just go into a bank (start with the one where you have an account--you'll be treated much better) and explain that you want a personal loan. Since it won't be secured by real estate, your interest rate will be higher and the term shorter. On the other hand, you won't have to go through the appraisal process. (Though you should make sure that the property is worth what you're paying for it.)

One other option: If you haven't decided on a particular home yet, look for one with owner financing. In that case, the owner acts as the mortgage company. You'd be paying him directly every month. And the rate and terms would be negotiable. Probably a bit higher than a regular mortgage.

And ask your Realtor; he/she should be able to assist you.

Hope that helps.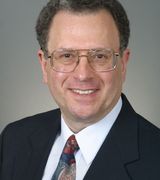 Contact