no the data is bad, ignore it.
I like that "garbage in, garbage out"
Gregory Garver - Commercial Real Estate Broker
Broker License# 01716531
(415)225-9894
gregory.garver@gmail.com
http://www.gregorygarver.com
This is another example of garbage in garbage out. The data is so obviously wrong but not caught. Here you have a range of prices from $1,000 to $700,000. What does that do to the "Zestimate" Zillow gives.

Realtors know that public records are flawed. The clerks that do the data entry make mistakes. The mistake will be caught and corrected but in the meantime every one that looks to Zillow for values will be misled.

If you want to know the values of property iin the area work with a Realtor. Most of are nice people and would be happy to help out a Citygirl.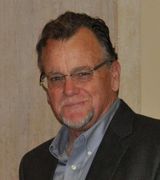 Contact