Here's a link to a blog I wrote on how to find rent-to-own properties:
http://bit.ly/findaleaseoption
One point: Many potential rent-to-own properties aren't listed that way. They'll be listed as either rentals or properties for sale. (Some aren't listed at all.) It takes some creativity and knowledge to turn those properties into lease-options.
Hope that helps.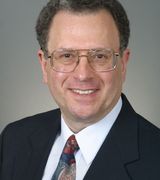 Contact
Trulia doesn't currently offer a search option/filter for rent to own homes. You would need to look at homes for rent in Oak Park and call the Realtor if you are interested and ask if they would be interested in offering the home "rent to own" or "lease option".
They are a few rent to own homes in Oak Park, IL available:
http://www.renttoownquest.com/search/Illinois/Oak_Park
Good luck!
James