Let me clarify the words "same exact". You said you are in the same field of work. It does not have to be exactly the same position. For example, if you were an assistant chef at an Applebees in Utah, and took a job as a head chef with a TGI Friday in Brick, New Jersey - that is not exact, but it is cool with the lender.
Underwriters like to see income stable or increasing.

As far as the student loan, your required monthly payment on that will be considered into your debt ratio and that could reduce the amount you qualify for. If you are delinquent on the student loan that would disqualify you. Having an approved deferment, though, is okay.

The monthly amount that you will have to pay after the deferment ends will still be figured into your debt ratio.

On a related matter, investigate buying flood, wind and hurricane insurance. Homeowners in Brick suffered millions of dollars of flood damage from hurricane Sandy. Those without flood insurance suffered considerable economic loss. Many of those people had to get long term, low interest loans on top of the mortgage they already had, to repair their damages.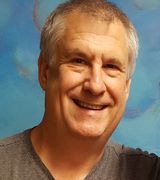 Contact
You & your co-signer should sit down with a lender in your area so you can go over your income and financials, they will be able to tell you in short order if and what you can qualify for.

I think doing this in person is very important for a first time home buyer.

Good luck on your home search.
Good afternoon! FHA lending requirements require a 580 minimum credit score. Another criteria that must be filled is the two years of job location. If you obtain a new job in the SAME EXACT field the two jobs will run concurrently and be considered the same. If this is the case you should be fine. If you need any assistance, please do not hesitate to give me a call. Also if you need to speak to a lender about the specifics, I would be happy to get you pointed in the right direction. Good luck!!!