Having bad credit is only an issue if you plan on getting a loan. If you're independently wealthy, then it probably won't impact you much.

(of course, if you were independently wealthy, you probably wouldn't have bad credit).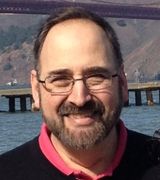 Contact
It's like betting on a horse that's never been on the track, "What will you base your wager on?"
-
And that is what credit is all about..the lender taking a gamble on if you are going to pay your debt or not. To date, the record indicates you never been on the track. "What will they base their wager on?"
-
Be aware, if you are foolish enough to walk into the lobby of a 'too big to fail, too big to care' bank, you will be abused now or later. You should consider local banks who use other parameters, not ONLY credit history, to make lending decisons.
-
Enter the zip code or city of the location of your purchase.
Select an "A" or "B" graded lender. These lenders have a historic record of investing in their community through small business and home loans. You already know the history of the 'too Bigs' and how they so aprpreciated your 900 Billion dollars.
-
Go to:
http://www.BankingGrades.com
Best of success,
Annette Lawrence, Broker/Assoicate
Remax Realtec Grou[
Palm Harbor, Fl
727.420.4041
http://RealEstateMadeEZ.us
It usually makes it pretty hard to get a loan if you don't have any credit. If you can pay for everything in cash and never need a loan then you will be good with little or no credit.
Or if you never want to own a home and just live in apartments and never get a car loan then there is no need for credit really.