As you already know short sales are by no means fast sales and very little can be done to speed things up--what is your agent and or attorney suggesting at this point--as for BOA accepting you offer, it's anybody's guess as there is a fairly large gap between your offer and their counter offer, even though the property only appraised for $210,000. Your agent and attorney can best advise you as it relates to your situation.
A few quick comments:

I understand that BOA is one of the most difficult regarding short sales.

BOA countered your offer--not clear from your question what that was--at $290,000, and you countered that with $200,000? Odds would seem slim that BOA would accept a counter at $200,000 if they'd asked for $290,000--even though you may be offering close to what the house is worth.

How much longer will you have to wait? Impossible to say. That's totally up to them. It's even possible that a foreclosure will occur before you hear. That actually might be good for you. It'd probably come on the market again as an REO.

Question: While I admire your patience, why are you pursuing a short sale on a property worth $210,000 (appraisal) when you're willing to offer close to that value ($200,000)? Why not just find another property that appraises for about the same amount, and buy it? While I guess there's a slim chance BOA might accept, it still doesn't sound like you'd be getting much of a bargain--maybe 5% under appraised value.

Has your Realtor been in regular touch with the listing agent to find out what's going on? Now, the listing agent may not have much of an idea, either. But at least the process should be that your agent regularly contacts the listing agent for any updates.

Hope that helps.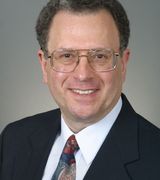 Contact