Mahalo for your responses:

Bruce - I did review the contract, and see where I misunderstood the wording of 'finding a lender/approval' to mean the pre-approval letter I already had, based on all the financials etc. submitted and approved. Since closing was set ~45 days later, it never occurred to me that the contingency on approval did not mean final underwriting, as there was nothing else for me to act upon within that eighteen day period. I could not afford, nor did I think it necessary, to hire an attorney to review the contract, and there was NEVER a mention of that deadline before, during, or after the extensions we filed from neither my Realtor nor my lender.

Lorna - I had found the info you presented in my own research, and asked my Realtor to request the funds, hoping at the very least we might negotiate. His request was to the seller's agent, who responded wryly that I did not exercise my right to withdrawal when I could have, and that her client works for an attorney and has easy, cheap access to resources to sue. I replied to the escrow agent myself, requesting the funds. My Realtor advised me to release funds before the seven day limit to avoid being sued. Supposedly the Realtor-referred lender and Realtor were in communication regularly, but I often felt out of the loop and addressed it in several phone calls and emails to all parties. There was a continuous line of new document requests, each one after submitting 'the last item,' and none the result of new information, as nothing had changed since before the pre-approval.

Hopefully your agent has been in contact with the selling agent and the lender all along. It should have been addressed when you did the extensions. If you do not sign the release of earnest money then the seller can not get it neither will you. It will go to the state after a certain period of time(not sure of that time line). Sounds like you need to talk to the lender..an approval letter does not always mean that you will get a loan. it just means that they have verified what you gave them to get the loan and look good enough to proceed with the loan baring any conditions that they come across.
What did you sign? Go back and review your contract? There are lots of outs for a buyer, but also lots of obligations.

Of course this is terrible when this happens.
My opinion is that you should not be looking to your Realtor in most cases, but perhaps the lender for answers. They have a copy of your contract too or should have.

That does not make any sense to me that they would drag you out for 3 months and not let you know where you stand.

You may want to have a sit down discussion with your lender and your realtor in the same office at the same time and discuss your options.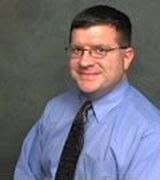 Contact