It depends on the contract, and the other obligations of the buyer.

Keep in mind, though, that a higher offer is not always considered the most desirable. I can give you plenty of examples of sellers accepting slightly lower offers that are much more solid, rather than accepting a slightly higher offer that's much less certain. A lot of people who would be buying with an FHA loan are finding that their offers are being rejected in favor of people who can put 20% down. And the 20% down folks are sometimes losing out to people who are putting in all-cash offers. There are also a lot of contingencies that can weaken an offer--for example, if you were a seller which would you take: $350,000 all cash, or $375,000 contingent on the sale of a current home? Or if your home needed some repairs, which would you take: $350,000 in as-is condition, or $375,000 contingent not only on a home inspection but on the repairs being made?

As a practical matter, there probably are other ways the seller could get out of the current agreement if he/she really, really wanted to. But unless there's something highly attractive about your offer, the old saying about "A bird in the hand is worth two in the bush" applies.

Good luck.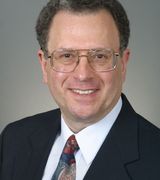 Contact
Chances are good that the first buyer has a lender pre-approval. Most agents have their buyers talk to a lender as one of the very first steps in the buying process, ensuring that they can qualify for a loan for the home of their dreams. The reason is practical: it makes no sense to fall in love with a house you can't afford. Most agents will then write a contract with a 21 day financing contingency to give the lender time to process the paperwork. So, the financing process is actually started before a contract is written just to avoid the heartache of a contract falling out because of failing to qualify. Without the pre-approval, however, all bets on the contract going through are off. This is probably what you are hoping will happen.

As others have said (and I said in my previous post to your previous question), the highest amount of money does not always win the contract. It is a total package of financing, terms, contingencies, and timing.

Best wishes to you.
Reman, you're actually talking strategy here, correct? You want the seller to really look at your offer as being better than the current offer, so that if the first offer fails, or has a problem, they really want to move to yours correct? Keep in mind that the seller can continue to negotiate with his first offer, so at the tail end of that transaction if the buyer needs a few more days, the seller is likely to allow that small concession. But -- if at that time, your offer had no contingencies, maybe they'd chose to move to your offer instead.

You want to go ahead and make sure your financing is as ready as it can be - try to shorten that 21 days. Ask for permission to have your bank appraiser go before you are in 1st position. (Ask sellers agent, and double check with your lender that lender will allow this). Sure, you will pay for an appraisal you might not actually be able to use, but it sure would make your offer more compelling to the seller, don't you agree?

Also, have you done your home inspection yet? If not, consider spending that money now, and doing it, and waiving that contingency too.

The bottom line is the bottom line, is it not? Spending a little now to improve your offer might be the reason you get the house.

If you're only medium-hot on gaining this property your strategy might not be so proactive. Maybe instead of doing both the appraisal and inspection costs, you just do the inspection cost now.

Talk with your agent, and see what his/her advice to you is.