If the person posting the ad is also an agent consider reporting him/her to the Long Island Board of Realty; also ask your agent's broker owner, and or, office manager to contact the respective agent's broker owner, and or, office manger, then go from there...
No, it's not permitted if the listing agent has requested that the practice be stopped. (Technically, a house can still be shown when under contract. It can be useful for backup offers, for instance. Most agents, though, don't show a house that's under contract because usually the contract will go through.)

First, use the "Report" button on Craigslist. Do it regularly and consistently.

Second, your agent or the listing agent may want to report the actions of the other agents to the other agents' managing brokers.

Third, your agent or the listing agent may want to report the actions to your local Realtor's association. (That only works if the ones posting it are Realtors.)

Fourth, your agent or the listing agent may want to report such actions to your state licensing agency.

Fifth, here's something I would not recommend you do ;) but that others might be tempted to do. Call the agents who are placing the ads. Play along. Those agents are just trying to get leads; they know the specific property is under contract. So someone might call and say, "I saw the listing for the house in Nassau County. I'd really like to see it." The likely response is, "Oh, I'm sorry. That just went under contract. But there are some other houses nearby, same price range, that I'd be glad to show you." To which the caller would respond, "Well, no. Actually, I'm interested in just that specific house. I see you put the ad on Craigslist yesterday. When did the house go under contract?" And just keep playing along. Now, be honest. A competent, ethical agent will ask, "Are you already working with an agent?" If you're asked that, be honest and say "yes." But it sounds as if the agents putting in those ads may be just a wee tad short on the ethical measure. Again, understand, I wouldn't recommend you do that, but it might just cross some people's minds.

Hope that helps.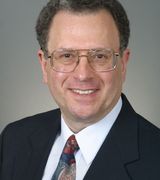 Contact
If it is on Craigslist, it is probabily a scam, there is a rash of listings that are cloned or copied, placed online under a scammers account and they prey on buyers looking for deals too good to be true. Craigslist has a "report" button you can report scams.