Hi Bobkrab,

I have met many people who are simply doing research for a potential future real estate transaction, or they are just being curious. They would like to research information without the need to chat with a Realtor. You may or may not fall into that category. But, here is the solution and explanation that I suggest for them. Perhaps this will be helpful for you, too. It would provide you HOA fee info, plus more.

Real estate data on properties that are represented for sale by REALTORS is shared via a few different methods/sources. 1) Public sites, such as Trulia, agent and brokers "public" sites; 2) Property detail sheets given in person, by fax, directly emailed to a customer/client from a REALTOR; or 3) REALTOR provided access to REALTOR websites (registration required) or REALTOR provided automatic updates via email (registration required.)

All of the "public sites" have fewer data fields and less information. You can receive additional data fields and greater access to information by becoming a client or registering with a REALTOR. Here's the important point. "Registering" on ANY site will not guarantee you additional data fields, nor will it assure a higher level of data integrity. You do need to register with a REALTOR, and one who has the systems in place to provide up-to-date property information and a system that will release more data fields to you so that you receive timely and accurate info about properties offered for sale.

The data integrity and accuracy in MLS systems is quite high. In order to maintain this high level of data integrity, the member REALTORS pay fees to MLS. Across the US, thousands of MLS employees enforce rules to maintain accurate data in the MLS systems. In order for REALTORS to have the systems in place to share this data with registered users via search sites and automatic updates directly from MLS data feeds, REALTORS hire private programmers or services. It is not a free extension from the MLS. Providing in-depth accurate info comes with a cost, but that cost is absorbed by the REALTOR.

If you locate a REALTOR who can provide you this level of timely, accurate and thorough data access for the area of your interest, you need to register with them. You can explain to the REALTOR that you want to search on your own. I have many registered clients with whom I have sporadic and intermittent email conversations. I am here when they need me, and leave them search on their own when that best fits their needs. Of course, when it's the right time for them to visit properties, I am ready for them!

Finally, I encourage you to continue to use Trulia in your search. While Trulia does not have all the data field, nor all properties for sale, and there are some properties that appear here that are not longer for sale.....Trulia has a lot of cool tools for you. Trulia sources info from public databases and adds that data here. And, they have some great analytics and trend reports.

If you tag team between a great REALTOR provided 'registered access' site and Trulia, you are sure to find info about HOA fees and a lot more.

Good luck in your search.

Deborah "Deb" Madey - Broker
Peninsula Realty Group
732 530 7755 Main
732 530 6350 Direct
732 784 8450 Mobile (Text or Voice)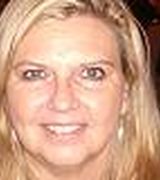 Contact
Good point Bob, however, I think most home search websites are designed to be "browsing" tools not so much "search" tools. Trulia, Zillow and Realtor.com all have advertisements on their search pages to make money. Broker websites all have agents at the ready to sell you a home to make money. The MLS on the other hand is designed for agents to "search" on every field of information available... and we pay for it.
IMHO, if your searches are refined and specific, it's a sign that you're ready to buy something and you should have the guidance and advice of an experienced agent who can also use the more powerful search tools to help you find what it is you're looking for. Finding and selecting the right agent is worth the time and effort it will take to screen and qualify them BEFORE you get too far along in your home search. In the mean time, try different broker sites to see which design you like best, try
http://hometeamNJ.com/search
and let me know what you think.
I hope that's helpful... if so, click the "thumbs up" below,
Joe
---------------------------------
Joe Montenigro REMAX Home Team
Broker, GRI (856)374-2800 x106
Serving Gloucester Twp, Washington Twp & South Jersey Real Estate Markets
Read:
http://hometeamNJ.com/blog
Watch:
http://hometeamnj.com/search/virtual-tours
Like:
http://www.facebook.com/JoeMontenigroREMAX
Note- Email me directly for follow up questions or answers, I don't monitor this forum for replies.