There are a few stated loan programs but you are going to need to put about 30% down with a convential lender. You can also go hard money or see if you can find a house with owner financing.
Your situation isn't uncommon with self-employed people. Check with a good mortgage broker and a good accountant.

There are always tax returns to prove income. The problem there, often, is that accountants work to minimize the taxes you pay by (legally) showing as little income as possible. It's great when you're paying taxes; not so great when you're actually trying to show income. Sometimes, it actually takes a strategy that must be developed over a year--filing taxes that (ouch) show more income, so you pay a bit more taxes, but then you're establishing that you've got the income to actually purchase a property. That's why you really need to involve both a mortgage broker and an accountant.

You also need to work on your credit score. Again, a mortgage broker can make suggestions on strategies to do so.

Good luck.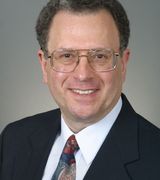 Contact
Hey there, got your message thanks and will also respond there but, no, stated income loans are pretty much a thing of the past these days. The banks would prefer to hear the truth frankly, so you'd have to document your income, which is obviously a problem for you.

Your credit score will probably just about scrape in, but could be a little better. Loan wise, with an FHA loan, you'd need to put down 3.5% but with most other loans you'd be expected to put down considerably more in the current climate. If you make cash, your best bet would be to save that cash and make a cash purchase for $35-50K. You have a couple of other choices: I know of 2 condo projects in Orlando where there are private lenders in place that would probably lend you the money if you look like a solid buyer. Both can offer 2/2 condos for under $110K. If that sounds interesting let me know but you'd need to move fairly quickly.