An unwarranted unit will not prevent you from getting an appraisal, but it will likely be either not included or included at a much lower price per square foot.

Example: we had some clients who bought a place with a finished basement. The main house was valued at $650ish per square foot, but the basement area was only valued at $125 per square foot.

Keep in mind that refi appraisals are often lower than appraisals for sales. If you are concerned about it have your agent pull some comps for you as it's harder to unring the bell once value is low.

Hope that helps.

Best Regards,

Lance King/Owner-Managing Broker
lance@fixedrateproperties.com
415.722.5549
DRE# 01384425
The appriaser is not going to report the non-permited improvements to the City if that is what you are worried about.
The added value will not be equal, on a dollars per square foot measure, as the permitted section of the property. It will add some value though just as it did to your purchase price.
In fact the base value of the property doesn't increase when the property is refinanced no matter how much equity has grown.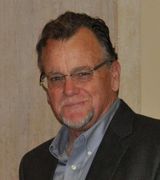 Contact