Just how bad is your credit and have you visited with any qualified loan officer(s)--if not do so--see exactly what your budget can handle and check your credit score--theirs is different--your loan officer may suggest ways on how to best improve your credit in the fastest time. Any local agent can help you in your search, contact any realty office(s) and inquire or contact any local Trulia contributor(s) directly and ask. In the meantime do work on repairing your credit, keep credit cards below 50%, pay all bills on time, dispute old negatives, pay off old debt, pay down debt, etc.
The advice below is good generic advice. But it doesn't answer your question.
Here's how to find a land-lease contract:
http://bit.ly/findaleaseoption
That's a blog I wrote on how to find lease-options, rent-to-owns, and similar situations.
The tie-in with the advice below is that during the time you're doing a land lease or lease-option, you'll need to clean your credit up. And you have to be committed to doing so.
Hope that helps.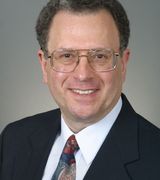 Contact
Anna, your answer is spot on! Check out the situation with a qualified professional, get educated on what it entails to own property and start saving every extra dollar to the goal of owning... good luck!