If you are looking for a beautiful new development close to the beach, one of the best-kept local "secrets" happens to be Section 8 Housing at a develpment located near Jefferson & Lincoln (near Playa del Rey and Marina del Rey, with Culver City to the East). Its name is Play Vista Apartments -- located on Fountain Park Drive, Playa Vista, CA 90094 (I think there is also a website -- and there is a HUGE condo/home aspect to the complex, as well). Don't know what the wait list is now, but as I heard recently, it may not be long -- if at all! Good Luck!

I'd suggest going to your local housing authority. Many should have information on homes with landlords willing to work with people paying using section 8.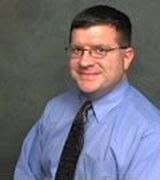 Contact
Look up HUD for your state, and find a HUD registered Broker in your area on it.