Always think of your resale value, even if you believe you will be in the home forever! Power lines are a negative for resale. And vacant land will be built upon in the future, it is just a matter of time. Look at the area around the vacant land, what is likely to come in the next few years? There is a reason that the builder is pricing that bigger lot without a premium!
Zoe...
Lots of different opinions. Just by asking the question to me brings some doubt about the power pole.
My quick answer is don't buy it...unless you can get it at a very significant discount.
Ask your friends and family......do a survey.....given two identical lots...which would they buy with or without power pole and lines...?
Of course this is with my hat on that I would only sell you a home with the idea that when you move you will call me back to list it. If you plan to stay there forever and never move, then do what makes you happy.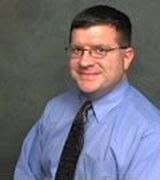 Contact
It might be worth the sacrifice of having power lines in the back yard in order to get the larger back yard. Power lines do cause some buyers to pass on a home, but a very small back yard will also negatively affect resale value. If the lines are smaller and fairly nonobtrusive the bigger back yard would definitely be an option. Your big question is what will happen to the vacant land behind the home - it's worth the time to do the research to figure out who owns the land and if there are any restrictions that apply - your worst case scenario would be a large commercial structure built there that could be noisy or a visual obstruction. If you can't answer this question I would go with the conservative route and take the lot that matches the rest of the neighborhood lots.