There are a number of missing factors.

First, who owns the home now? Is there a trustee administering the estate? Or does another relative own it? Or some some random stranger?

Second, do you have any income? Any way to qualify for the mortgage on your own? That's an important consideration.

Finally, a disclaimer: I'm not a lawyer so this isn't legal advice. For that, you need a lawyer.

OK.

Real short answer: technically you can buy the home without your husband. Different states have different provisions regarding community property, so he may be able to acquire or be assigned some portion of ownership because he's married to you. You need to check with a lawyer on that. But you can go out tomorrow and buy property on your own.

Short answer regarding the mortgage: If you have sufficient income on your own to pay for the mortgage and qualify for the loan, you don't need your husband's name on the mortgage. However, if his income is going to be counted toward qualifying for the mortgage, then you would need him as a co-borrower. You say he doesn't work. If there's no income (and remember, even if he doesn't work, there are things like Worker's Comp and Social Security), then it might not make sense for him to be a co-borrower anyway. And if he were a co-borrower, is highly likely that a lender will also want him on the deed. For that answer, check with a good mortgage broker.

Ownership of the property right now is a major factor. If some other family member owns it, you might be able to set up a private mortgage. It'd be owner financing. The owner of the property (for instance, maybe your sister or aunt) would be willing to accept monthly payments from you, just as a bank would. So, there would be a mortgage, but no bank or third party involved. And really, that's a possibility regardless of who owns the property. It's just that it's a lot easier to arrange a private mortgage within a family, as opposed to doing it with a stranger.

Another thing you haven't addressed is what you'd do with your parents' home. Rent it out? Then how do rents in the area compare with with you'd be paying for the mortgage. Move back there? If that's the case, you'd probably be better off selling your current home first. (If you're renting, that isn't as much of an issue.) But all those items factor into whether you'd be able to afford to do what you want, and whether a bank would give you a loan.

So: Lots of unanswered questions. You need, at a minimum, to talk to a lawyer and to a mortgage broker.

Hope that helps.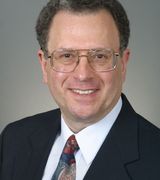 Contact
Always consult legal advice in your own area but going from the info you have there, if it was in PA, you could just buy the home without your husband. Now you would need to qualify on the loan yourself which means your income alone since he does not want cosign (even if he were to get a job).

Also if it is your parents home, who owns it now? Do you have other brothers/sisters you would be buying it from? Is it owned free and clear? The easier thing to do might be have your brothers/sisters draft up a seller financed deal where you pay the mortgage to them. Now this involves family and if you were to default, I wouldnt want that to ruin a family but this is another option until he gets a job.


Reach out to a local IA realtor or attorney.



Sean Dawes