Miguel: First let us make sure you know what the actual definition of a "First Time Buyer" is ... it's someone who has NOT OWNED real estate in the last 3 years. You could have owned property 5 years ago and sold it but have been renting ever since ... just as long as you have not owned in 36 months.

That being said, If you have owned real estate within the last 3 years, then to take advantage of the new $8,000 tax credit AND all the other financing programs, you must be a First Time Home Buyer. I hope this answers your question. If you need more information, please don't hesitate in contacting me. Best of Luck!
NO.....from the guidelines:

The law defines "first-time home buyer" as a buyer who has not owned a principal residence during the three-year period prior to the purchase. For married taxpayers, the law tests the homeownership history of both the home buyer and his/her spouse.

For example, if you have not owned a home in the past three years but your spouse has owned a principal residence, neither you nor your spouse qualifies for the first-time home buyer tax credit. However, unmarried joint purchasers may allocate the credit amount to any buyer who qualifies as a first-time buyer, such as may occur if a parent jointly purchases a home with a son or daughter. Ownership of a vacation home or rental property not used as a principal residence does not disqualify a buyer as a first-time home buyer.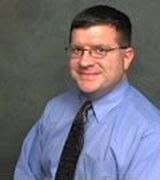 Contact