John Sacktig's answer
Pretty easy.

Your Realtor will be able to supply this information in a snap! I would have had that information to you within a few hours of your asking about the property!

Not working with a Realtor? You should! If not I am sure that you can go to a few departments within the township to research the info you need.
I am unsure of what you mean by "Did anything happen there?"

Prior insurance claims for damage or losses are checked by insurance carriers in CLUE reports and also A Plus.

Permits for construction, when required, are issued by local municipalities.

Tax records include the year it was built and are available through county and municipality records.

Prior liens and easements are maintained at a county level. While one can do their own research, the industry leaves this search to the professionals who are skilled at title search.

Prior sales history and title transfers are also available through title searches. One can find some of that information through tax records also.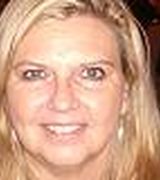 Contact
You should start with township's building department. They should have a folder with any project/improvement work that was done on any house.
I am in Ocean. Let me know how I can help you