Susan is absolutely correct Lincolnwood school district holds its own. I, too, live and work primarily in Evanston, and Lincolnwood remains one of the schools that buyers consistently request, just as you have.

While Evanston has seen pricing dips, well maybe slightly more than dips, Evanston's prices have held up better than many Chicago area communities and has held it's own against other areas in the country.

This is most definitely Northwest Evanston, both north and south of Central street... all the way south to Golf, and north to Isabella where Wilmette begins.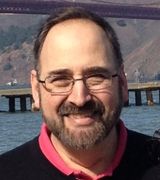 Contact
The Lincolnwood district is holding its own and remains very popular! I grew up in Evanston and am "homegrown!" Our two sons attending Lincolnwood School and we were very pleased! Although currently at 2003 pricing (according to the appraisers who are controlling today's market) homes are starting to move!
We're very optimistic as to how 2010 will fare. This is definitely Northwest Evanston! I live here and do the majority of my business in this area of Evanston! (I live here!) Please free to check out my website at coldwellbankeronline.com/susanroche
Thanks so much!
1) Here's but one source for school information:
http://www.greatschools.org/
There's a million others - be brave and explore the net to dig up some data and compare schools.
2) Pricing in general, no matter the area, is back to 2003 prices certainly, and even 2000 & beyond prices in some areas.
3) Being just 3 blocks from Central St, I would think this area counts as "Northwest Evanston" though Central St is a good marker for "North". As a property owner in Evanston North of Central St, I refer to this area as the Skokie-Evanston-Wilmette triangle.