In my area of the country, Northeast OH, access to highways is extremely important. Our transit system is marginal, so most of us use our cars to commute to our jobs.
Depends.

It's important if much of what you need to do, where you need to go, is only possible on highways.

It's not so important if most of what you need and want (shopping, schools, your job, etc.) is relatively close by and you don't need highways to get there.

It also depends on what you mean by "access." All roads connect, so everyone has access. The question is whether you're 5 minutes away or 30 minutes away--more or less.

Hope that helps.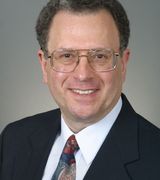 Contact