You have to compare apples to apples, not apples to oranges . . . . . .
You would have to specifiy a certain location.
Then you can take a look at the recent sales of residential homes and compare them to the recent sales of modular homes.
Every area would be different.....and either cost per square foot could be higher depending on the location.
Modulars are a lot cheaper, though of course it depends on the condition of the stick-built versus modular home.

I sold an 8-year old modular home in Northern Virginia last year at it was around $20 a square foot. And in the park where it was, other modulars were going for $25-$35 per square foot.

Meanwhile, single family homes nearby were going for roughly $200-$300 per square foot.

Hope that helps.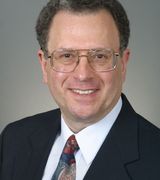 Contact