BEST ANSWER
It depends on the auction. This process will not be like a standard purchase, but you still might want a real estate professional to help.

When looking for an online or in person auction property, you need to be prepared to pay the cost and associated fees in full. You will not be able to secure lending in these situations.
There are different types of auctions. The courthouse steps auction where properties that have been forclosed are sold has rules and customs that are very different than than other auctions.
If you are asking about the courthouse step auctions, the question has been answered on this forum before.
If you are asking about advertised auctions or some new method of sale like the Australian model the rules will vary by the vendor. Most of the differences are in the level of due dilligence a prospective buyer can do before and after, the method of payment accepted i.e. cash or financing and the rights of reccission allowed (can the buyer back out).
Then there is the regular house buying experience in San Francisco. A house is listed for sale and multiple offers come in. All are countered and someone steps up further than the rest.
I guess the real answer to the question is one person wins and the rest don't. That's how buying a property at auction works.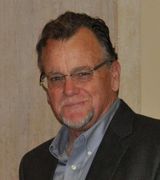 Contact
You'd show up with cash in hand or for certain auctions, your documents to qualify for financing. Then, the highest bidder wins and you'd close either that day or soon after.