When it comes to any safety/crime related issues, it's always best to contact the local police department with all your questions, hear all there is to hear firsthand. If unfamiliar with the area(s) do revisit more than once and at different times of day, possibly chat with locals/neighbors. Real estate professionals are prohibited from steering, enticing a buyer to purchase/rent, or not, in specific neighborhoods.
http://www.neighborhoodscout.com/
https://www.crimereports.com/
http://www.homefair.com/
Hi!
http://www.spotcrime.com
is pretty nifty as you can enter the address of a specific area or property and the site will show you the recent crimes that may have taken place nearby.
Depends on how specific you want it.

The FBI publishes statistics. Your local police departments will also have statistics.

But it gets pretty specific, sometimes almost block by block. In your case, the crime rate in Brookland might be different from the rate in Shaw, or Adams-Morgan, etc. Same with the surrounding areas. The crime rate in Fairfax County might vary depending on whether you're asking about Centreville, Annandale, McLean, or Springfield.

A number that just applies to D.C.--or to Northeast--isn't going to be enough to tell you what you want to know.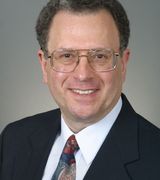 Contact