BEST ANSWER
Andy,

While this is not common in all parts of Texas it may not be unethical.
In some communities or parts of the US, it is a common practice.
New York City for example it is common.
This is probably common in places where one brokerage dominates the market.
Not sure if that is in Mount Pleasant or not.
It doesn't necessarily mean you can't hire your own representation and pay them,
However it could mean they don't have to let that agent have unlimited access to the house or pay them a cooperating agent fee.
Of course we don't have all the circumstances or communications here, but perhaps the agent you hire can shed some light on the situation.
There of course are also ways to work in the commission you might pay your agent into the offer and your agent can help you with that.
Even with your own agent, you should be able to present an offer. In most cases, the seller's agent would be required to present that offer to the seller, unless the seller has instructed him not to. That probably is rare. The trick would be, how would you know if the offer got presented or not.
I'd go that route first and see what happens.
Good luck....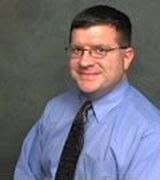 Contact
Tom Burris
, Mortgage Broker Or Lender, Baton Rouge, LA
http://www.trec.state.tx.us/
Please follow thru and report this.....
Tom Burris
Mortgage Banker
DallasLoanGuy.com
(214) 763-4629 cell/text/nights/weekends(Really!!)
tomburris@dallasloanguy.com
Lending all across the entire Great State of Texas!!
To much he said she said Recommend to contact agents real estate broker determine the facts.