BEST ANSWER
The process of foreclosure is all laid out and happens all throughout history. In recent times it has been a larger volume than typical but the process is the same and it historically could vary by county and state. Unfortunately with the consolidation of banks into a few national institutions that are too big to fail the banks don't really feel that they need to follow local or even state custom or law.
For instance California uses "Deeds ft Trust" rather than "mortgages". We don't have "judicial foreclosure" we have notices of default, cure time frames, etc.
If you want to do the research on the process it is completely covered on many sites including Trulia, which frankly should do something about creating a searchable function to the voluminous data in the Voices Q & A.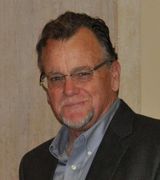 Contact
Each State and County varies. Typically you can obtain a list of properties set to be auctioned by the lender. These auctions typically take place on the steps of the courthouse. MOST auctions require full cash (no financing, or showing up with a pre-approval letter). Typically, the buyers will have never seen the inside of the home. It is very high risk, but can have high rewards.

Hope this helps.
It depends...
If the question refers to properties pre-REO-Real Estate Owned and listed in MLS by a broker, then the answer is indeed: you can buy them at the auction. The auctions are conducted by licensed auctioneers either at the courthouse or different location. You will see them posted on the auctioneer website or through some foreclosures promoting websites.
Many times the auction dates are postponed or canceled, but when they happen, these are things you should expect:
- these are cash transactions, make sure to bring the check book with you
-make sure you check the property title before; there are no guarantees that there are no clouds on the title; the city records are usually 30 days behind and anything may happen in that period of time
-you may have a hard time to get title insurance
-the property may not be vacant; the former owners could still live on the premises; this being San Francisco, the property may have tenants and not knowing their situation could result in costly legal expenses in case you want to occupy the property and evict them.
These pre-foreclosure auctions are not for everyone, you need to know what you are doing and what risks you are taking.
Good luck!
Alina
Alina Aeby-Broker Associate, SFR
Pacific Union International/Christie's
http://www.bestsfhomes.com
415.744.4844