Don Tepper's answer
Why, oh why, did you put in an offer on a house without knowing its "true value"??

If the house is worth less, you could be substantially overpaying. If it's worth more, you could lose it to someone with a more accurate idea of the value.

Further, the features of the house you've listed really have little to do with its value. Sure, they can make a bit of a difference--a few thousand dollars or so. But the real question is what the comps have sold for. The next relevant issue would be number of bedrooms, baths, square footage, lot size, etc., of the house you're considering.

Didn't your Realtor do a CMA on the property before you made your offer? If not, ask her to do so now.

Good luck.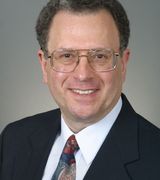 Contact
Best way to know todays value. pay for an appraisal.



That will take care of that.


Good Luck.
I agree completely with Don. Great answer. It takes two minutes to run the comps and it is information you should have.