Bigtrailer's answer
Hi Jim,

Yes, it needs to be moved. Yes, it has always been on our land, used as an office. We are clearing the property for a potential ground lease tenant. Not in a park, this mobile home has never been in a park. It probably does need some repairs.

Any thoughts?

Does it have to be moved? Is it on your land? Are you selling the land with it? Is it in a mobile home park? How much is the space rent? Does it need any repairs?
1977. Man that is an old trailer. 35 years old. Not worth much, - probably worth less than your appliances and furniture inside.
Here are a couple of ideas:
http://groups.freecycle.org/LodiCa/posts/all
give away
craigslist give away or sell cheap
google "lonnie deal' for mh - to get monthly payments
or; donate to a used vehicle charity. There are dozens of those.
If in a park, sell it to the park cheap.
Offer to sell it on payments to someone who wants to live in it. Make the payments as cheap or cheaper than rent to make the sale.
List it with an agent that specializes in mobile home listings.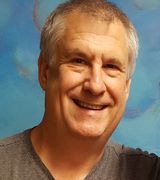 Contact
Is it in a park? Will you assist in financing?