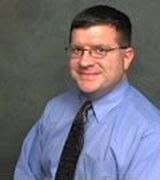 Contact
Hackberry Creek is an extremely small community search foreclosed home be as if you were looking for a needle in a haystack. Coupled with belief home would have a huge reduction odds are slim to none.
SUGGESTION: - search for a home for sale in Hackberry not be concerned if the house is foreclosed or not.
Irving homes for sale Irving Tx - website updated daily
http://www.lynn911.com/Web/AR287090/CustomContent/index/5055822
Contact my office today where I can show you many amazing homes work with your family specifications.
Lynn911 Dallas Realtor & Consultant
Multimillion Dollar Sales Producer
972-699-9111
http://www.lynn911.com
Follow me on Facebook
http://www.facebook.com/lynn911dallas
2305 Clearspring Drive in Hackberry Creek is the only foreclosure currently for sale in Hackberry Creek, is listed for sale for $325,000. It is for sale in an auction that you can only bid on online. If you are preapproved for a mortgage amount of at least $325,000, I would be happy to show you the home and if something you like, can bid on online.