Pat,
Lots of nice places coming on the market in Chicago. Prices seem better than in the past. If you need a condo specialist to help you pick the right place please let me know. You might also check out this website....
http://www.bestchicagocondos.com/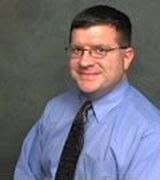 Contact
Hi there,
This area is undergoing lots of changes of late. Lots of new developments and conversions.
The gentrification of the South Loop, an area of Chicago which has exploded and become a hot area in which to buy and live, has begun to creep into its surrounding areas, such as Bronzeville. With the tear-down of former public housing in the Bronzeville area, this process is moving along even more quickly. I'm not sure how much you know about Bronzeville, in general. There is an entry in Wikipedia that may be useful to you:
http://en.wikipedia.org/wiki/Douglas,_Chicago
As for this particular conversion, you will still see very reasonable prices in this area because of its transitionining state.
Welcome to Chicago, by the way. I grew up in Texas and you'll still find hot weather here -- just not as many flying cockroaches! ;o)