Don gave a great answer!

One thing to add. Normally there has to be a minimum length remaining on the land lease that exceeds the term of the loan. So - if you are looking for a 15 year mortgage - and the land lease has only 10 years remaining - you will be out of luck....


Good Luck!

Gerry Dunn

Associate Broker
Maryland, D.C. and Virginia

gerry@MyPotomac.com
Yes.

You can get a mortgage for properties on leased land.

Two examples: A lot of property in Baltimore has annual land leases. The amounts are usually quite small--a few hundred dollars or less. But people buy those properties all the time with mortgages.

Second example: Mobile home and manufactured home parks. The lenders tend to be a bit more specialized, but you can buy a mobile or manufactured home in a park (with a land lease) with a mortgage. And there the land lease can be almost anything--from a few hundred dollars a month to over $800. Just depends on the park, the facilities, and what's provided.

Hope that helps.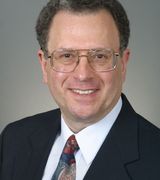 Contact