Yea the other agents are right. Plus you will need to claim those income in your tax return in order to count those as rental income as well.
I can connect you with my lender and he will able to help you getting prequalified. You can email me at dixondfw@gmail.com
Dixon
Realtor
http://www.findyourtexashome.com
I don't think so, I don't think they would ever allow you to count roommate rent.
In most cases I think this has to be a very informal agreement to rent a room.

I've never seen a lease to rent a bedroom.
I think most cities would not allow you to turn a single family home into a mutli-family rental.
Your home insurance policy also might not cover roommates.

Your owner/occupied loan also might not allow for renters.

So that's why I think you have to have an informal agreement.

Good question. You might ask all those involved to see if it is allowed or valid and also ask an attorney for legal advice.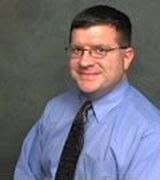 Contact