Yes.

The lease remains applicable and valid even if the property is sold.

Yes, you are "under liability" to accept it.

You can't terminate it.

You can, however, attempt to buy the tenant out. That may be more difficult with the government subsidy. If it were a regular lease, you'd just offer some amount of money--say $1,000 and moving expenses--for early termination. Check your local regulations and the restrictions on the government program before doing so.

What about the rights of the buyer? You've got the right to buy the house. If you or your agent had negotiated for the property to be delivered without a tenant, then you'd have a right to buy it tenant-free. But I'm assuming no such provision was included in the purchase agreement.

You're not being deprived of any rights. You're getting what you paid for--a property.

Ask your real estate agent for clarification.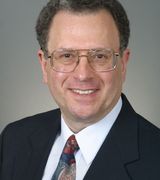 Contact
If the tenant has a legal lease, the lease will stand with the property in spite of the new ownership. Laws may cary slightly in your state, but in most cases, if the tenant can show a written lease which has a termination date of some time in the future, the new owner will have to live with it or make some new contract with the tenant.