Having a radon mitigation issue (working) is a good thing as your home will never have an issue. And in the Farmington and WH area radon is a problem.
The federal limit for radon mitigation is "4" (we're talking picoliters per something or other).... the outside air has approximately "2".

when you install a radon mitigation system in a house, that reduces the radon levels in the house to less than those in the outside air. As long as the system is maintained and functioning I can't imagine that it would LOWER the value... since the radon risk is lower than breathing the outside air.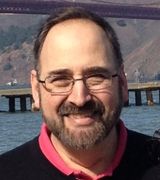 Contact
Hi:

Value is a "perceived" concept. To some people a radon mitigation system in place is peace of mind and to others it is a reason to run for the hills. It all has to do with an individual's level of fear. Most people make decisions with a certain element of fear in the mix. Fear is really just False Evidence Appearing Real.

Education is a great thing. Read up on radon. Also, remember: what you fear you bring towards you. It is all in how you perceive the news you are reading. I always say that if you want to change your view then change your perspective. Words are even more powerful than radon. (Something good is going to happen to you ... today!)