When you purchase, taxes are pro-rated at the seller's current assessed value. After closing, home will be re-assessed and adjusted usually to the sale price and you receive a supplemental bill for taxes, calculated from closing to the next tax due date. Most agents provide a worksheet in their disclosure package to help you calculate the amount in your area.
Yes. you do.

When escrow closes the current year (or half year) tax bill is paid current by the escrow company and then collected in pro-rated division between seller and buyer.. For example a September 15th close: The seller would pay 75/180th and the buyer would pay 105/180th of the tax bill for Jul 1st through Dec 31st 2008.

Then you mail or bring the tax assesor a copy of your HUD-1 closing (settlement) statement showing your new sale price. Next years assesment will be that number. - After that you are protected from large increases by Proposition 13 passed in 1978.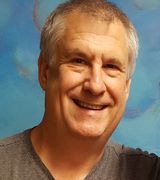 Contact