Yes... you do not have to be a citizen to buy or a resident, but you will need a Social Security number. Does your daughter have one? Can you buy as joint owners?
We can help you. We are HUD certified brokers.
It may be difficult or impossible to get a loan though, so you would likely need to buy in all cash.
Just be aware too, that there are very few HUD homes available in Plano. I see only 3 currently.
These are the 3 avaiable now:
http://www.metroplexhomesalesinfo.com/listings/propertyid/11858687…
The ones on Dalgreen and Sherrye are pretty beat up, I have not been in the one on Cambridge.
Let me know when you will be here and we can give you some updates and get you inside to look at the properties before you bid.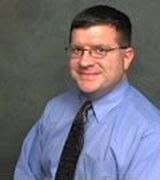 Contact
Shelley - ni hao,
I agree with Brent below that you need to contact HUD. You can try calling them at (800) CALL-FHA (5342). Is your daughter a permanent resident here? Are you buying with cash?
Susie Kay, Realtor®
GRI, CHMS, SFR
Residential/Commercial/Investment
English-Indonesian-Hokkien
------------------------------------------------------------------
United Real Estate
III Lincoln Centre, 5430 LBJ Freeway #280
Dallas, TX 78240
469-371-2899
susie_k@att.net
http://www.dfwdreamhomes.net
Servicing your real estate need is my priority!