Debra (Debbie) Rose's answer
IMO, Yes.........it's done all the time in NJ, where it is legal........but most importantly, we are "disclosed dual agents" when we are showing any company (not just your own) listing.

So, as a result, most of us here are (should be) well versed in how to handle it "properly".

I have found that my sellers and buyers actually like the idea that one person is the "captain" of the ship - questions get answered quickly and the buck always stops with ME when in that situation.

You just have to know how to treat all parties equally and fairly..........and it can work.
When an agent represents both sides, s/he basically acts as a go-between. S/he cannot look out for the best interests of both sides unless s/he is schizophrenic. If you're pretty comfortable negotiating for yourself and standing up for yourself, go for it. If you would prefer that your agent negotiate for you, then you might want to get your own buyers agent. It can, and does, work quite well all the time, but one size does not fit all, you have to do what's right for you...best of luck...
"Properly"?

No.

Ethically, yes. Legally, yes. (With full disclosure, etc.)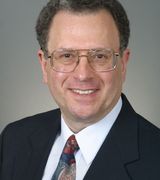 Contact