As Dan says, it depends on your lease. If your lease permits early termination in order to purchase a house, fine. If it doesn't, then you can't.

Keep in mind, too, that if you break a lease, the landlord may well report you to a credit reporting agency, and that'll be a black mark on your credit. That black mark, in turn, could show up when you apply for a mortgage.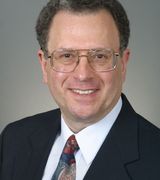 Contact
Your lease is a legal contract which will state under what conditions it can or will be terminated. Purchasing a home may be acceptable, but probalby not, unless you insisted that it be included in the lease as an early-out option for you. Most leases are written to protect the property owner as much as possible. This is understandable since the owner has put his property at risk.

First, read your lease carefully, noting any stated situations that will allow early termination. Then talk one on one with your property owner to see if you can work out something amicable regarding your early departure. Frequently a property owner might consider letting you place a for rent ad for the property and allow your departure without penalty if a new renter is found.