Cutep,

Sorry you are in a bad situation.

I imagine that it says in your purchase agreement that taxes will be prorated as of the date of close. The bank IS paying the back taxes. You are to pay the portion of the taxes only for the period that you will own the home. Since taxes are paid in advance in Michigan, the buyer almost always has some tax money to pay at close. It sounds like this might not have been explained clearly to you.

The only other closing costs I can think of might be recording fees (like $20) and possibly a closing fee from the title company. If that fee is high, see if you can negotiate it down.

Is your agent also the listing agent or do you have your own buyer's agent?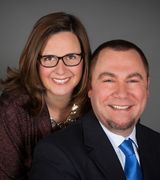 Contact
You should address these questions to your agents Broker. You can walk away and lose your earnest money deposit or you could extend the closing date. Extending the closing date may cause the seller to charge a per diem fee for that option. Read the sellers addendum that you had to sign. Most all of the scenarios that you are asking about should be addressed in the sellers addendum. Could you get the shortage from a family member that you could pay back at a later date? Explore all your options before you decide to cancel. Good luck!