It will depends on your deed. Often times in the deed of trust with the bank. They limited you on how much loan you can pulled out. So you will want to look at the deed to make sure there is no restriction.
And if you are living in the property - you can just pulled out a home equity loan.
Dixon
Realtor
JP and Associate
http://www.findyourtexashome.com
If you paid cash, the soonest you can do a cash out refinance that is insured by Fannie or Freddie is 6 months post-purchase. And you can only borrow (to my knowledge) up to 80% of your equity and your equity will be determined solely by an appraisal (and sometimes two appraisals are required by the lender).
Probably based on the purchase price, not on the appraised price.
You can always check with your lender.

You could perhaps pay cash if that is an option, then do a cash out refinance if you can find a bank to do it, but the interest rate will be higher than a normal mortgage loan, and typically they'll only lend up to 80% of the appraised value.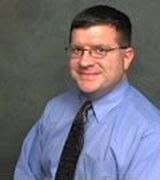 Contact