Don Tepper's answer
Both. Or neither.

And it also depends on short-term or long-term.

Overall, long-term I'm bullish. Short-term I'm bearish.

It also depends on the market niche. I'm bearish on high-priced luxury places. I'm relatively bullish on medium-priced homes.

It also obviously depends on the geographic area. For instance, in the D.C. area I'm bullish on homes inside the Beltway--that's 10-15 miles out from D.C. I'm less bullish on homes 30-45 miles out.

Basically--to answer your "why"--I'm bullish on properties for which there's a comparatively strong demand now and in the future. I'm bearish on properties for which there isn't much demand.

Hope that helps.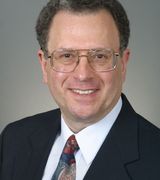 Contact
Some may step forward to declare they are sheepish because of the distressed property market........and no end in sight!