Ry
What proof did the owners provide that the work was completed?
Did the request for repairs state clearly what you expected? Could it have been interpreted in more than one way?

There is a difference between "old electrical" and electrical that poses a hazard or is not up to code.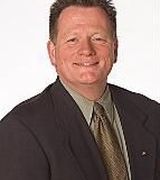 Contact
Ry,

Was your agreement in writing?

How much will it cost to finish the job? if it is under $7500 then you have a small claims dispute. If it is over, you'll need to get an attorney.

If you plan on going the small claims route then you need to get all your documentation organized, have a time line and communications log.

I have been through the small claims process and won, give me a call and I can meet you for coffee. I go to the Starbucks over on Platt at least once a week.
Ry, you can start by speaking to your agent. After that I would talk to a real estate attorney. As usual, Ken brought up some great points.

Best to you!
Dot