Hi Sam:
I know exactly how you feel. When I moved here from Indiana (we moved around 5 times due to his consulting job)10 years ago, I had a huge sticker shock - my husband bought the house - I did not even get to see the house because he did not want to lose the house and sounded like he really liked the house. I had headache for two straight weeks. Everything is relative. Yes the price was much lower back then, but it was still much higher than other places in the country. so, yes, I know how you feel.
The good news is that the market has slowed down quite a bit during the last two years, and price dropped some; still high, but it did drop. The other good thing is that the lenders have been shaked out some and calmer now and the interest rates are lower and stayed stable recently, so it's a good time to buy now.
Steve is right. The further north you are from San Francisco, the cheaper the houses are. There are, of course, fabulous places to live in Marin
http://www.sylviasellsmarin.com/MarinInfo
and great choices; all depends on your needs, wants and financial situation.
Are you moving to Marin due to relocation or other reasons? If relocation, will your company assist you in the relocation? Have you talk to a lender recently? As you know, things has changed a lot and it will be good to know what price range will be a comfortable range for you. That will help you to set a boundary when you start looking for a home here.
Find a good, reputable realtor to work with; somebody who is willing to show you around, and spend time to help you get familiar with the market and local condition and have the patience to help you find the best ome for you.
Best,
Sylvia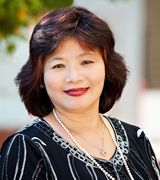 Contact
Sam, the closer you get to San Francisco the more you can expect to pay. San Rafael is not only the county seat, but also the geographic center of Marin. The surouning cities and towns to the north is Novato. To the west is San Anselmo, Ross, Fairfax, Woodacre, Forrest Knolls, Lagunitas, and other small towns that reach out west to Bolinas, Stinson Beach Point Reyes, and Muir Woods.

To the south you have Greenbrea, Kentfield, Cortre Madera, Larkspur, Mill Valley, Tiburon, Belveder, and Sausalito.

I would look at the subdivisions off of North San Perdo. I also think you will Novato as the cheapest location in Marin. Depending on your commute, you may want to look at Fairfax as well.

Good Luck and welcome to San Rafael!

Steve