Sure.
Assuming you can make the payments--have a steady job, not in trouble with the law--and have a reasonable up-front option fee, many investors would love to work with you.
Here's a link to a blog I wrote on how to find lease-option properties:
http://bit.ly/findaleaseoption
Hope that helps.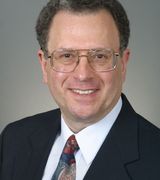 Contact
Hi Annette!
Yes, there are investors/seller who are open to rent with option to purchase. I would recommend you contact a real estate agent and/or real estate investment groups in the area you are interested in living.
I hope this helps.
Bridgette "Kyria" Chase
Exit Bennett Realty
http://www.BridgetteChase.com
Hi Annette,


There are investors and homeowners who are out there willing to rent with opt to purchase out there. find a good professional to assist you in your search.