There have been newer laws. The rent regulation Reform act of 1997 stipulates the amount a landlord can charge after the apartment is vacated. It also depends on how long the previous tenant lived there and the price of apartment. Luxury apartments can be decontrolled when the stabilized rent reaches $2000 and the tenant's income is more than $175,000/year.

You should check the nyc rent regulation laws or contact an attorney because a recent court ruling regarding Stuyvesant town illegally decontrolling apartments may affect many apartments throughout the city that were deregulated illegally.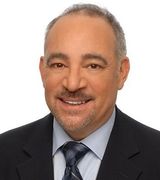 Contact
For accurate information as it may pertain to your specific situation, do consider consulting with an attorney who specializes in real estate, as laws can change at any time.
Willie,
I don't know if you are referring to a specific building that isn't cited here, or if this is a general question, but units in rent-stabilized buildings do remain rent-stabilized. When the unit turns over, the landlord can raise the rent by a set percentage.