By investment, do you mean for rental income, or for long term hold appreciation? Generally, the second bedroom doesn't have that much greater costs, but presents much greater flexibility if rentals, and a wider pool of potential buyers when you sell. Although I cannot comment about the Fairmount-Art Museum area of Philly, an overall general rule of thumb would have me point to the 2 bedroom.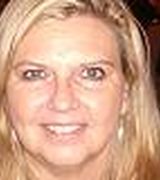 Contact
Very simply put, if you plan on using the home as a rental, then I would tell you to go for a one bedroom. One bedroom rentals provide the least issues when renting. Think about it, you are renting to one person, maybe a couple. But a 2 bedroom, you could have to rent it to a couple with two same sex children, posing 2 to 4 tiimes the wear and tear on your property!
Erin,
I'm sure a Philly REALTOR will chime in shortly—Philly is my hometown, and I have family with a condo in Rittenhouse Square. But professionally, I am not familiar with this market. I just wanted to state that historically condos do not appreciate as quickly as single family homes, and tend to stay on the market longer when put up for resale. Also, association & maintenance fees, plus "special assessments" must be considered... A larger condo, if it is within your comfort range financially, will most likely be the better investment. Best of luck and happy hunting!