Welcome to Texas! (almost anyway) I agree with Bruce, having a job before you move is the ideal way to go. Depending on the industry of your experience that may or may not be possible as some employers prefer to work with local candidates only. In that case it would benefit you to move first. Start by targeting employers in your area of expertise and I can help you look for homes to lease nearby their offices. As Bruce mentioned, large dogs do complicate the rental situation, the lease listings can offer insight into number of dogs permitted.
Wishing you the best on your move! Let me know how I can help.
Sandy Setliff
http://www.sandysetliffhomes.com
Get a job first, then move.
It will be hard to rent a house too with 3 large dogs.
Not impossible, but difficult.
Getting the job first will help you know where to live.
Dallas is a big place and most people don't want to live far from where they work.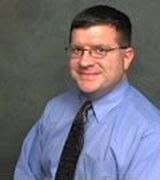 Contact